Die "Allianz für Sicherheit und Stabilität" (kurz ASS) ist ein Bündnis mehrerer Staaten aus den Faeruner Herzlanden, die mit ihren Expeditionsstreitkräften das bürgerkriegsverheerte Land Schachenta zu einem stabilen Staat aufbauen wollen.
Die Allianz entspricht in ihrer Zusammensetzung im Wesentlichen der Koalition von 1372, die unter der Führung Cormyrs das Land Schachenta der Kontrolle der fundamentalistischen Haram-Lazan-Bewegung entrissen hat. Im Gegensatz zu den Invasionsstreitkräften der Koalition ist das im Anschluss ins Leben gerufene ASS-Programm auf eine langfristige Präsenz mit geringer Gefechtsintensität ausgelegt.
Die Abürzung ASS ist außerdem zufällig in der aglarondischen Sprache ein unflätiges Wort um das Hinterteil einer Person zu bezeichnen, was im aglarondischen Kontingent der Besatzungstruppen für dauerhafte Heiterkeit sorgt.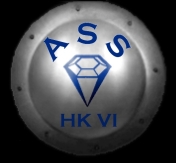 Ad blocker interference detected!
Wikia is a free-to-use site that makes money from advertising. We have a modified experience for viewers using ad blockers

Wikia is not accessible if you've made further modifications. Remove the custom ad blocker rule(s) and the page will load as expected.